McLeod41
Series Recap - Red Sox @ Blue Jays: Death is Postponed
Those last 2 games took several fucking years off my life. What a rollercoaster of emotions.
The Good
I would do literally anything for Alex Verdugo. When he is buzzing, this whole team has a different vibe about them. We go as Dugie goes, and right now the going is GOOD. In June, he is slashing .337/.400/.505 with 19 RBIs and a 1:1 K:BB ratio. He deserves to be in the ASG. Also, I love it when he motherfucks an entire fanbase, especially when he's mid home run trot. He's just such a damn sparkplug, and possibly has the biggest personality in baseball.

John Schreiber is THAT dude. I'm assuming Nick Pivetta threatened Alex Cora's life when he sensed that Skip was even thinking about sitting him down after 101 pitches over 6 innings, so he went out there and let up a walk because his arm was begging for life. Cora turns to Schreiber in a one run game, runner on 1st, and no out. And he wasn't facing no shitbums either. He got George Springer to ground out, Bo Bichette to line out (on an unbelievable play from Franchy), and then fucking K'd Vladdy Jr. When Schreiber is in the game, it is MUST watch TV.

Speaking of Franchy, he had himself a career night. First and foremost, he looked formidable at first base. If he even is playing a semi-reliable first base, I would feel comfortable with him being an every day guy in the playoffs. The pop he gives you in the backend of the lineup is not something that a lot of teams have. On top of solid defense, he had himself a four hit night with a run scored. We wouldn't have been in the position we were in without Franchy.

Rob Refsnyder decided to sign a minor league contract with the Red Sox, waited for his opportunity, and when it came he made the most of it. He's batting .341 with a .585 SLG. He belongs on our big league roster. Unfortunately, it may come at the expense of JBJ, who is currently in an 0-26 skid.

Pivetta would have absolutely fought the entire Blue Jays dugout had he not been stopped by his teammates. And the crazy part is, I'm not entirely convinced he would have lost. He is a psychopath in every best way, and it is everything you want in a starting pitcher.

Christian Vazquez has been the hottest hitter on our team recently. Even his walk last night was fucking ELECTRIC. He bat-flipped on it, then chucked his elbow guard right in the face of those ungodly Canadians. That's something you love to see.

Just that win in general last night, I think it was the most important win of the season to this point. Bouncing back from Tuesday's loss in a big way, to come back and win, then hold on in extras. That would have been a truly back-breaking loss.
The Bad
Hey Strahm, contrary to what I say sometimes when this this team is making an active effort to torture me, I actually enjoy living. I don't appreciate you taking 5 years off my life with that 10th inning last night! But, he got the win, so all's well that ends well.

Some of Cora's decision making this series was very questionable, and I really don't like questioning him. But you could tell he put Tuesday's loss on himself and was frustrated with the way he managed that game. Accountability is good, but sending Danish out there for the second inning of work was a mistake from the moment he came out of the dugout. Then last night, I was very confused when Story came out to pinch run, then Dalbec pinch hit. It was a move that really didn't make much sense.

Seabold. Let me be clear - if any other pitcher let up 7 runs in 4.2 innings, they would ABSOLUTELY be in the ugly. But, it was his first start, and it was a spot start where we just needed a body. He showed a lot of promising stuff, but unfortunately the control was not there. He had a lot of swing and misses, 21 to be exact, but his slider would just sometimes not slide. His fastball and changeup looked good, but his breaking stuff won't cut it in the majors. He'll get sent down to figure it out. It's also very cool that old friend David Price texted AC to let him know that Seabold is legit, and it actually does make me feel better about the result.
The Ugly
I mean, Brasier is just automatic runners on the base every time he goes out there. He was sufficient on Tuesday, but the moment he came out in a 1 run game, every sox fan knew we were Ralph Wiggum in the back of the bus.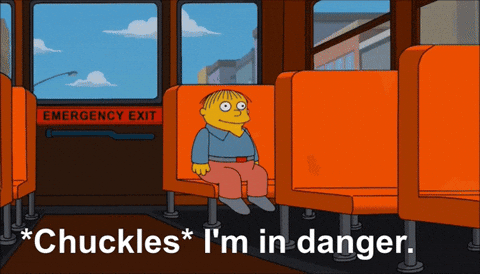 I said it earlier, but JBJ is on an 0-26 skid. He's gonna get DFA'd I think, especially with Refsnyder having the season he's having, Duran being a legit leadoff hitter, and Kiké coming back soon. I loved Shaw in his first stint with the Sox, but really wasn't upset about him being let go. I will be very upset if/when it happens to Jackie.

Look, I'm all for individual freedoms and liberties. I get not wanting to be forced to put something into your body if you don't want to. But I can also point out that the absence of Duran and Houck fucking hurt this team. When it comes down the stretch and we are battling Toronto for a WC spot, we can't go in without one of our most reliable arms, and our leadoff hitter. It sucks, but these are the cards that are dealt. I don't know what AC meant when he said that it will be different later on in the season, but I'm hoping those 2 guys reached out and said that they'll get the fucking shot.

Fuck Hansel Robles. He had his time in the sun and has SUCKED ever since.
Other Notes
Man FUCK that ump for ringing up Xander on 2 strikes

I love Youk in the booth